Can You Trust Your Healthcare IT Company To Ensure All Your ePHI Is Completely Safe?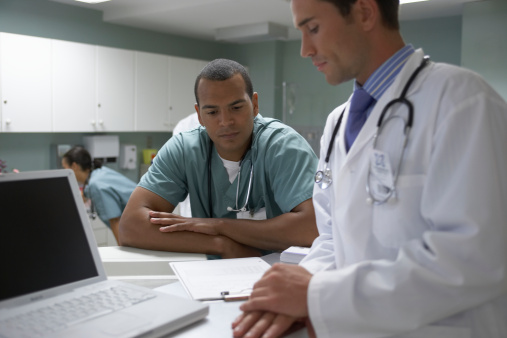 How sure are you that the company you're trusting to maintain your healthcare practice's IT is safe? Are they taking every precaution to keep your system protected? Have you been made aware of any and all risks or security issues? Is your hardware up-to-date? Do they understand HIPAA compliance requirements?
When important data is being stored through an external vendor, you need to be 100% certain that everything is being accounted for. You can't afford to let a breach or insufficient protection lead to your clients' information being stolen or leaked – it can mean the end of your business. That's why vendor risk assessment tests are important; to ensure you're being properly taken care of and that the necessary steps are being taken for your defense.
What is a Vendor Risk Assessment Test?
A vendor risk assessment test ensures that the company maintaining your outsourced IT is properly handling their responsibilities. This includes:
Identifying any security risks posed by the vendor or the tools they provide.
Determining whether the risks presented can be eliminated.
Ensuring that your vendor understands any and all compliance requirements that pertain to your business, such as the Payment Card Industry Data Security Standard (PCI DSS) and the Health Information Portability and Accountability Act (HIPAA).
Ensuring that guidelines regarding who has access to what information as part of the vendor agreement are being maintained.
Major Risks
How do you know if it's time to run an assessment? If your IT company fits any of this criteria, you're probably in trouble.
They don't provide a formal security policy.
There is no disaster recovery plan in place for your business.
They don't perform regular security checks on your system.
To keep your healthcare practice running safe and effectively you need the best IT company in Myrtle Beach, Charleston, Florence and Wilmington that's able to pass a vendor risk assessment test.
To get in contact with Remote Technology Services reach out to us at support@remotetechservices.net or by phone at (800) 478--8105.