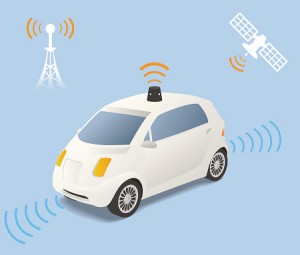 Apple is currently ramping up its efforts to produce a range of fully autonomous electric cars that they are striving to have shipped by 2019. Just last month numerous reports claimed that Apple has in fact already begun testing on their electric car.
Project Titan
Recently The Guardian claimed to have obtained confirmation by way of internal correspondence that Apple's electric car efforts under the name Project Titan are much closer to making the Apple electric car a reality that originally thought.
An Apple insider who wishes to remain anonymous has claimed that Apple is believed to have at least 1000 employees working on Project Titan, many of which are Tesla employees that were reportedly recruited by Apple specifically for Project Titan.
However, there are other reports that claim the employee count working Project Titan is actually closer to 600.
Production to be Completed Earlier than Originally Thought
Early reports indicated that Apples electric car would be ready to reach showroom floors no earlier than 2020, however, recent reports from Apple insiders have revealed that the Project Titan team are much further ahead than initially anticipated which has upped the Apple electric cars shipping date to 2019.
Although Apple is reported to have hired several experts in autonomous car technology, most experts say that it is highly unlikely that Apple's first car will have fully driverless capabilities. On the other hand, Apple has long been renowned for being able to produce and release technology that is far ahead of its time, so it would be unfair to assume that Apples first electric car will come with only partial self-driving capabilities. I guess we will just have to wait until 2019 to find out for sure.
Discover the latest and greatest technologies coming soon to you! Contact Remote Technology Services at (800) 478--8105 or email us at support@remotetechservices.net for more information.