Document management can be greatly improved through the use of M-Files to simplify, reduce mistakes, and create a competitive edge.
Steve Jobs once said that, "Simple can be harder than complex: You have to work hard to get your thinking clean to make it simple. But it's worth it in the end because once you get there, you can move mountains." His concept of simplifying complex ideas was first popularized with the introduction of the iPod. The idea was to simply transform mp3 files into music songs. The display of the songs was made easier by listing the genres, albums, song names, or artists. This simple, yet brilliant idea, forever changed the world as we know it.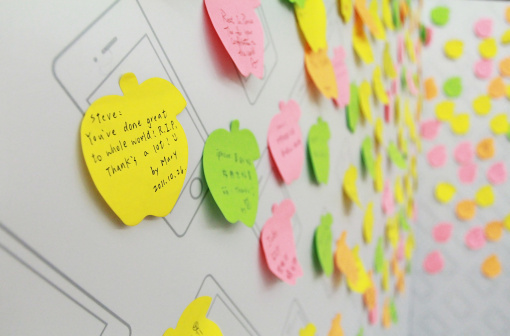 Using Steve Jobs' love of simplicity as inspiration, the "iPod transformation" can be applied to company file systems. Just as people used to search through copious numbers of disorganized mp3 files in an effort to discover the file of choice, so too have people become used to the way that files are currently stored. Any sized company can attest to having their files everywhere. From different servers, to various desktops, to different versions, files are everywhere. We need a Steve Jobs moment of simplified inspiration to reverse the current document management dilemma.
How Can M-Files Assist With Document Management?
Searching for the correct version of a document within a company structure is virtually impossible. Everyone stores files in a different place and unique style, which often leads to multiple copies of one document, as well as various versions within email attachments. The clutter of documents makes it harder to streamline workflows. After all, how can you be certain that you are working from the latest version?
Traditional document management tactics are no longer efficient. These tactics force users to manually search for, process, and manage documents. In addition, employees must know all of the rules and regulations that are necessary to establish some sense of order to the system. Fortunately, M-Files are starting to simplify, change, and improve corporate document management.
What Are The Benefits Of M-Files?
M-Files are designed to simplify document management into a meaningful, easy to search, and comprehensive system. They are built to change the question from "where is the document" to "what is the document." This subtle difference is based on assigning attributes to documents, so that users can more efficiently find the exact document (as well as the version) that they require. Instead of shifting through various folders searching for the latest document version, users will be able to more easily find what they need simply by looking for the correct document attributes. Finally, through M-Files, users are less likely to accidentally save duplicate documents by creating and editing documents through Office, Outlook, or Accounting systems.
The Bottom Line: Streamline Processes For Improved Document Management
If your business uses documents on a frequent basis, then you need to simplify your document management system with the help of M-Files. In the words of Steve Jobs, "Quality is much better than quantity. One home run is much better than two doubles." Reduce clutter, become a more efficient operation, improve performance, and gain a competitive factor with the help of improved document management tactics. For additional assistance streamlining your document management capabilities, contact Remote Technology Services located in Myrtle Beach, Charleston, Florence and Wilmington via support@remotetechservices.net or (800) 478--8105.