With Focused Inbox, Outlook is improving upon its email organization software, allowing your company to organize its messages more efficiently.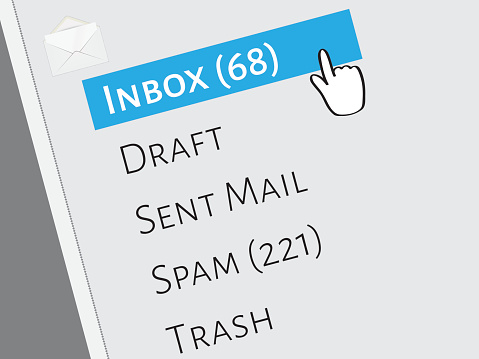 From sending formal company letters to making quick updates to delivering marketing material, email is essential to the modern workplace. Focused Inbox from Microsoft Outlook allows your company to organize its emails more effectively, prioritizing messages to ensure that you see the most important information first.
Focused Inbox Intel
Focused Inbox studies the history of your email use, taking into account the types of messages you receive, the content of those messages, and the users you communicate with the most. It then determines which emails you are most likely to read and respond to and places them on a centralized list. You can then switch between this list and another one, labeled "Other," containing all of the emails that do not meet its standards.
Because no sorting algorithm is perfect, this tool gives you the option of moving messages between the Focused Inbox and Other lists. If a message appears in the Other list but is important enough for the Focused Inbox, you can move it to the latter; likewise, you can move non-essential emails that nonetheless appear in Focused Inbox to Other. Outlook will adjust its algorithm accordingly, improving the effectiveness of the tool over time.
Clutter Considerations
Focused Inbox represents a shift in Outlook's strategy. Traditionally, it focused on determining which messages you did not need to see, placing those in a folder called "Clutter." Focused Inbox, however, is designed to determine which emails you do need, separating them from emails you may want to read but that are not essential.
Outlook users may continue to use Clutter for the time being, though it will eventually be eliminated. Clutter users will receive a message with the header "Try the new Focused Inbox," allowing them to transition with a single click.
Business Benefits
Focused Inbox has the potential to improve your firm's productivity and communications by:
Enhancing The Essential– Because this product focuses on promoting information that is important, rather than downplaying information that is not important, it allows you to more quickly identify the messages that are most essential to your business. You can be confident that the messages you read are directly applicable to your needs, rather than merely not inapplicable.
Encouraging Email Overviews– Placing non-essential emails in a box with the label "Clutter" implied that they were, well, clutter, encouraging you and your employees not to look at them at all. Focused Inbox, however, implies only that other emails should not be your main focus. Your employees are still encouraged to look over the other emails in their spare time, and may thus find important information they would otherwise have discarded.
Advanced Adaptability– Focused Inbox quickly adapts to changes in your message flows, allowing you to maintain email organization when you take on new clients, begin working in new fields, or make other changes that affect your communications.
Remote Technology Services highlights all new IT developments that could affect your Myrtle Beach, Charleston, Florence and Wilmington business's communications. For more information on Outlook and other email platforms, contact support@remotetechservices.net or (800) 478--8105 today.