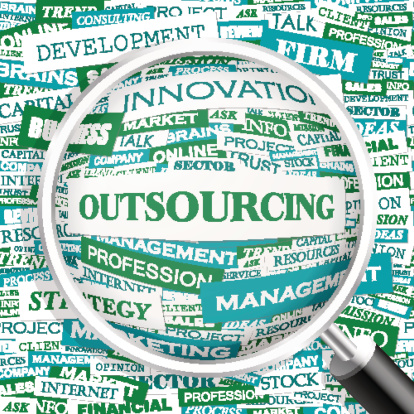 No matter what decision you're making for your company, it's important to consider every factor. You need your business to be covered from every angle, and outsourcing IT provides CEO's with a huge number of benefits to improve their business and more easily manage their employees and tasks.
There are several factors that make it obvious why the profits of outsourcing are enticing so many businesses today:
One of the most appealing motivations for CEO's to choose outsourced IT is the drastic reduction of operating costs. Rather than paying constantly growing fees, you can start paying for only the technology you actually use. Businesses that maintain their IT in-house incur as much as 25 – 30% higher costs overall.
You need experts to take care of your security, and outsourced IT support does just that. You'll have a team keeping an eye on your systems at all times, in order to catch threats before they spread and lead to downtime. Outsourced IT will keep you safer than ever and also accounts for your future with tools like business continuity plans that back up and encrypt all of your data so it's accessible after a disaster strikes.
Outsourced IT doesn't mean you're cut off from those taking care of your systems – it's the exact opposite, actually. With an outsourced IT team, you can meet regularly to talk about your goals and budgetary concerns. Plus, they'll keep you up to date on any changes to your systems and how they're keeping you protected.
The IT company that's providing outsourced support is there to help match your goals. By providing the tools you need and helping you understand how the technology provided can help your office thrive, you can capitalize on all the benefits of outsourced support. Keep control of your business but leave the IT up to experts who can help you make the most of it.
It's easy to see why so many CEO's today are turning to outsourced IT support.
For more information on how outsourcing IT benefits your business, contact Remote Technology Services at support@remotetechservices.net or by phone at (800) 478-

-

8105.