One of the key ways IT outsourcing helps companies is in freeing them up to focus more on their own customers, and providing fully-present customer service interaction. For that reason alone, outsourcing your IT will likely pay off in silver dollars. But, there are so many other ways it helps streamline your business operations and IT network at the same time. Below are some of the main effects of having quality IT outsourcing optimizing your business network:
The ability to focus on your core principles and objectives, like customer relations. With outsourced IT working for you, your customers won't be on hold for as long anymore, which will benefit your customer relations, and consequently, your bottom line. Studies show that 60% of customers will abandon a call after just one minute of waiting on hold. That translates to a lot, financially. Small businesses stand to lose around $900 a year from this alone, and for bigger companies, much more. With IT outsourcing handling your computer network issues, you can keep customers engaged and happy. You can also brainstorm new techniques to improve a customer's experience, like texting, or having a call-back option. 64% of customers say they would love to text customer service agents instead of calling, and 61% also said they would prefer a call-back option. IT outsourcing helps tremendously in this area. Your outsourced IT company can set you up with equipment that can record your calls and integrate the experience and feedback into CRM tools. As your accessibility increases, so does your customers' satisfaction with your services. Outsourcing your IT also allows you to have 24/7 access to IT experts for faster problem resolution.
You end up saving money you can then re-invest in improving your operations and customer experience. By outsourcing your IT, there's no extra cost to train in-house IT staff. Having in-house IT can also get very costly because, in addition to needing training, they could also demand a high salary, and, because you need their services, you will feel obligated to listen to them. And, what happens when they go on vacation, fall ill, or otherwise become absentee? You'll likely need to hire yet another employee, and the costs pile up quickly. With outsourced IT, you can spend all that money on improving other aspects of your operations. As mentioned in the previous item, you could invest in new technologies to improve your customer experience. You could also consider sending out little tokens of gratitude to your customers, letting them know how much you appreciate them. The possibilities for improving your customer relations and experience has now increased exponentially!
Your IT problems are more quickly handled, if not prevented ahead of time. In-house IT staff can be inordinately costly, as previously mentioned. They can also get bogged down in certain details of your IT infrastructure, and miss other vital processes that an outsourced IT team would attend to. Yes, you could keep one or two in-house IT people on board and augment your own staff with a virtual CIO, or vCIO, or outsourced IT company covering those things your in-house staff are unable to handle. But, many small and mid-sized businesses are opting to just have their IT services fully outsourced, which, if they are a top-tier company, can do lots of preventative maintenance on your IT framework that will keep many of the recurring problems that routinely plague IT networks at bay. They will also have a highly-responsive help desk or support platform that will quickly be on top of any faults in the network, which is another wise use of your IT investment.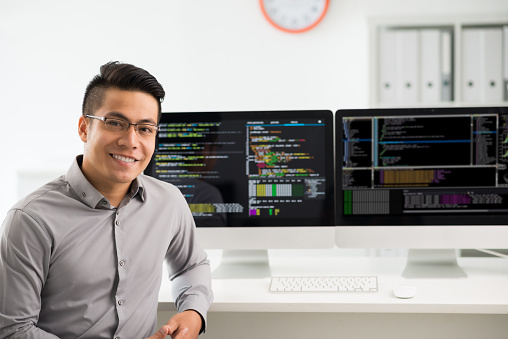 Get a Comprehensive IT Consultation Now 
If you're interested in saving potentially big money on diversifying your IT services investment, as well as being able to polish up your company image and improve customer relations, then it's probably time for a comprehensive IT consultation from Remote Technology Services, which is a leader in IT services and management. Call us today at (800) 478--8105, or email us at support@remotetechservices.net for more information.