HIPAA audits and fines in recent years have added up to many millions of dollars paid out by medical facilities and healthcare clinics who were caught without adequate IT security measures in place. It should be embarrassing for any healthcare organization to be able to shell out hundreds of thousands and, in some cases, millions of dollars in HIPAA fines and settlements, but not be able to pay the much small relative cost of having sound, reliable cybersecurity defenses working to keep hackers, HIPAA and the Office of Civil Rights (OCR) at bay (killing three birds with one stone, in other words). So, in addition to making possible payouts to both ransomware cybercriminals and the DHS and OCR for HIPAA violations, you also get the added non-benefit of the ignominious publicity like a public flogging or tar and feathering in centuries past – "Here's yet another fool who couldn't pay the piper when the song was played, but was summoned to hand over tons of cash when he was caught leaving everyone's cheese in the wind (a.k.a. personal and financial information)". That was for all the blatant cybersecurity dodgers with personally-identifiable data in their vaults.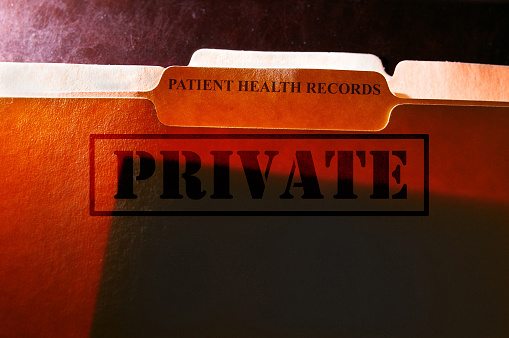 Excuse the somewhat reproachful nature of some of the language here, but how hard is it to track down an IT company who's aware of compliance regulations and what it takes to meet them, and hire their services? And, how hard is it as an institution that makes millions annually to contract with an IT consulting and services firm to take care of all of their cybersecurity concerns, remain in compliance, and also free of ransomware threats and cyber breaches? The phenomenon of ransomware has been around for years now, as have the HIPAA and OCR regulatory boards, so there's no excuse on Earth for any healthcare facility not spending the much smaller amount of money to have in place that which obviates the much larger cost of an unsuccessful HIPAA audit and subsequent fines – along with the bad PR of being "that hospital that got their patients' data hacked and dumped on the black market".
That said, in sympathy with the many healthcare clinics, hospitals, and other medical facilities that have been targeted viciously by opportunistic data thieves, it has been a veritable tsunami of cyberattacks that has ramped-up in recent years. It must be overwhelming to have alter one's paradigm to account for these rapid changes in the cyber sphere and get on board the cyber defense train with an at-first-glance pricey ticket. But, it's more overwhelming by far to suffer the untoward consequences of not being on board that train. Yes, it has been a time of unrelenting attacks and subsequent payouts and fines in this "Year of Ransomware," but it has also taught us beyond the shadow of a doubt that being in HIPAA compliance and safe from violations and ransomware attacks alike is the only road by which to go as a successful healthcare facility.
Need Cybersecurity that Prevents Ransomware and HIPAA Fines?
If you have questions regarding cybersecurity for healthcare and preventing ransomware and HIPAA violations, Remote Technology Services is a proven leader in providing IT consulting in Myrtle Beach, Charleston, Florence and Wilmington. Contact one of our expert IT staff at (800) 478--8105 or send us an email at support@remotetechservices.net today, and we can help you with any of your cyber defense and security needs.