Discover the Latest and Greatest Smartphone – Available at a Remarkable Price!
A Review of the Moto X Pure Edition – A Great Device at a Greater Price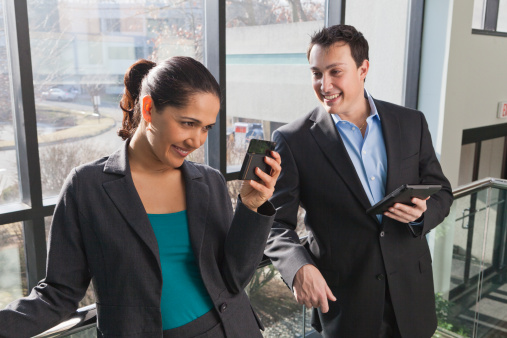 Motorola's newest flagship offers users a wide variety of appealing qualities – at an attractive and competitive price, rising to the challenge of moving the widely acclaimed Moto X into it's third generation. The Moto X Pure Edition follows the same blueprint as it's predecessor but supersizes it in every way imaginable – making it Motorola's largest phone to date.
An Affordable Price Point
Let's start by discussing the most appealing factor of the new Motorola device, the incredibly low price point. The new device is being launched selling at the unlocked price of $400. This is remarkable considering it is $100 less than last year's model's debut price and is approximately asking only half of what current smartphone are on the market for off contract.
The non-contractual Moto X Pure will work with any US carrier, which makes it easy to purchase from major retailers such as Best Buy, Amazon or Motorola themselves and can be used with SIM cards from any carrier. So now that it has been established that the price is right, let's get into a product review of the Moto X Pure Edition and compare it to last year's model to see what has changed.
Physicality
The physical appearance of the new Moto X is similar to the older model, just larger, and features the same curved back surrounded by an aluminum frame. The front still has the metal grilles at the top and bottom as well.
Models of the smartphone can be custom engraved with one of seven accent colors that will also appear on the two grilles of the phone. The grilles themselves in the new model serve a function this time, both providing external sound. These speakers make the device noticeably louder as a result.
A Larger Size
The Pure is the largest sized device of the Moto succession, and some are concerned it is actually too big, making it difficult to use. The phone's dimensions are 6.1 x 3 in, making it slightly bigger than Samsung's Note 5, and much larger than last years Moto X so upgrades will notice a considerable difference. The Moto X design is no longer focused on being compact, it is now well established amongst other "plus sized" phones.
An Optimal Display
The new Moto X Pure Edition features a 5.7 in screen size which is easy to enjoy and provides ample room for browsing. Aside from full screen actions like videos and games screen items are generally the same size as on standard smartphones, however more content can be displayed on the screen at one time.
The screen uses LED technology, a switch from previous Motorola models that used AMOLED. Although the Quad HD panel is crisp and clear the rest of the colours do not appear as bold as a richly saturated AMOLED screen displays.
An Exceptional Software Experience
The Moto X Pure Edition provides it's users with an exceptional software experience. The device follows with Motorola's norm of using the Android Lollipop 5.1.1 user interface, keeping it clean and clutter free with only a handful of added excellent features added into the mix.
Overall Performance
Not everything can be positive, but it should be noted that although the phone itself is fast and responsive, the animations at times are jerky and stutter. Typical users will not likely notice but tech minded individuals will be all too aware of this characteristics. The stamina of the phone is as expected and quite typical of what competing devices offer, with a single charge being adequate for a day's use, even if there has been 3-4 hours of screen time.
In Summary
The Motorola Moto X Pure Edition is not by any means a bad phone despite any shortcomings that have been pointed out, although it does seem some concessions have been made in order to keep the device at a more affordable price. In actuality, it is quite impressive that Motorola has managed to deliver such a great user experience along with several upgraded features from previous models, and do so at a price so low it could dramatically shake up the smartphone industry.
Find out more about the latest mobile devices on the market. Contact Remote Technology Services at (800) 478--8105 or send us an email at support@remotetechservices.net for more information.