For a small business owner, perhaps the biggest mistake that you can make in terms of cybersecurity is assuming that it's a problem you can eventually "solve." In truth, just as technology and the world around us continues to grow and evolve, digital efforts to do us harm do the same.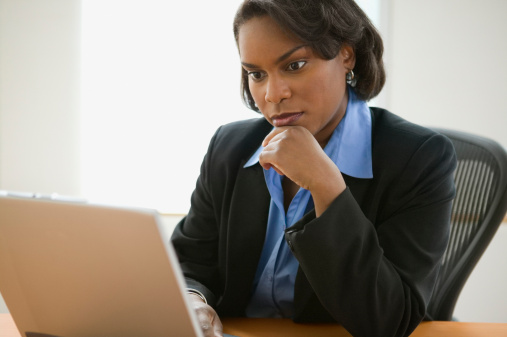 According to one study, an incredible 43% of all cyberattacks specifically target small businesses.  Despite this, only about 14% of small businesses rate their ability to mitigate attacks, risks and other vulnerabilities as "highly effective."
Cybersecurity is a proactive affair — Something that requires you to be on constant guard with one eye fixed firmly towards the future. You need to work hard to stay ahead of those who want to do you harm. Luckily, the three essential B's of small business cybersecurity are designed to help you do precisely that.
The First B: BE Aware
By far, the number-one thing that you can do to protect your clients, your employees and your business from digital harm is to be as aware as you can about the types of threats that you're facing. Remember that nearly every device connected to the Internet — be it a desktop computer or a smartphone or an Internet-of-Things-powered thermostat – is a potential vulnerability just waiting to be exploited by someone who knows what they're doing.
The problem is that attacks are becoming more sophisticated all the time. One of the most common is a method called "phishing," for example, which attempts to trick people into giving up their usernames and passwords by way of legitimate-looking (but ultimately fraudulent) emails. Spear phishing is a popular variation of this that targets one individual instead of a larger group.
Most experts agree that the best defense against these types of attacks are healthy doses of both skepticism and vigilance. Cyber attackers are clever — You need to be even more so. Think about links before you click them and examine emails from senders you don't recognize before you respond to them. You never know who might be waiting on the other end.
The Second B: BE Organized
Another thing you can do to protect your company from harm is to take as many precautions as possible with digital assets. Go out of your way to ensure your passwords aren't too easy to guess. Prioritize cybersecurity and make it a part of ongoing employee training. Develop a plan for what you would do before, during and after a cyberattack to save time in the event that the unthinkable actually occurs.
Remember when Sony was hacked in the fall of 2014?  (Which is still one of the most devastating hacks of all time.) The company did NOT have even ONE executive focused on information security, despite the stakes being so incredibly high. You need to start taking steps to get as organized as you can, today, so you don't fall victim to this same situation tomorrow.
The Third B: BE Proactive
Again, far too many people take a reactionary approach to cybersecurity. They wait around for something bad to happen, try to fix whatever damage they can, and then start thinking about what they can do to stop it from happening again. By this point, the catastrophe has already occurred, and you've lost any opportunity to set things right.
For small businesses and owners in particular, you need to start being as proactive as possible about cybersecurity. Plan ahead — Acknowledge that this can happen to you, and start getting ready for it. Hire experts or consultants to pour over your assets, and identify any potential vulnerabilities they find. Educate yourself on the latest cyberattacks and let an expert help you protect against them.
How are you going to detect someone who gets through your network defenses?
How long will they be able to operate before you find out?
What are you going to do to respond to the attack as quickly as possible?
What needs to be done to recover after the attack has been stopped?
What does a "worst-case scenario" actually look like?
The answers to these questions are ones that you need before an attack has occurred, not after.
Much of this ultimately comes down to a matter of perspective. There's no way to avoid being the target of a cyberattack — If you think otherwise, you need to change that line of logic right now. What you can do, however, is lay out an actionable plan of attack that you can use to stop your business from becoming a victim.
If you're in the Myrtle Beach, Charleston, Florence and Wilmington area and would like to learn more information about the Three B's or other important topics regarding today's technology, please don't delay — Contact a representative from Remote Technology Services by calling (800) 478--8105 or by sending an email to support@remotetechservices.net.