Is Your Protected Health Information at Risk?
Recent reports have shown some major shortcomings in the way that most hospitals and healthcare providers manage data access. These security flaws mean that your protected health information may not be as secure as it needs to be. A research study was done by IS Decisions asking healthcare professional about their work and their surroundings. Of the polls taken, these were some of the shocking statistics found:
60% of healthcare workers are able to log into multiple computers at once
82% of healthcare workers have access to the protected health information of patients
30% of healthcare workers do not have password protected logins
55% of healthcare workers have received no training regarding security
Healthcare workers need access to patient files; that's their job. But this lack of security means that anyone who knows how to use a computer can log into the hospital's database and access confidential data without credentials or the legitimate need to do so.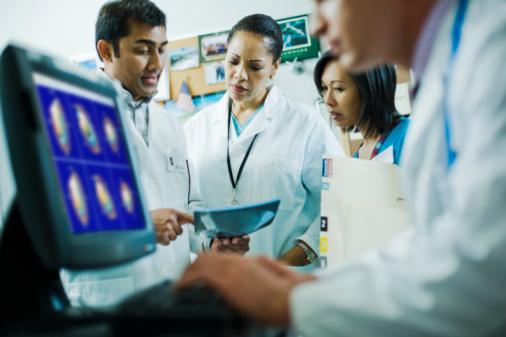 Despite the best efforts of HIPAA to tighten up data access and introduce new technical policies to increase security, most of the healthcare workers today have a hard time operating under these new policies – causing them to fall to the wayside.
Conclusions can easily be drawn that perhaps medical professionals are having a hard time understanding new systems as a result of the lack of training. It is essential that these security shortcomings be resolved before internet hackers start accessing this information, which in today's technological age, is a definite possibility.
You must make sure you're securing protected health information for the purpose of maintaining compliance and keeping the trust of your patients.
Contact Remote Technology Services at (800) 478--8105 or send us an email at support@remotetechservices.net to find out how our managed IT services secure protected health information and keep healthcare providers in compliance with HIPAA.