Microsoft Office 365 for Government Users is specially designed to meet your agency's needs for robust security, compliance, and agility in a cost-effective, user-friendly environment.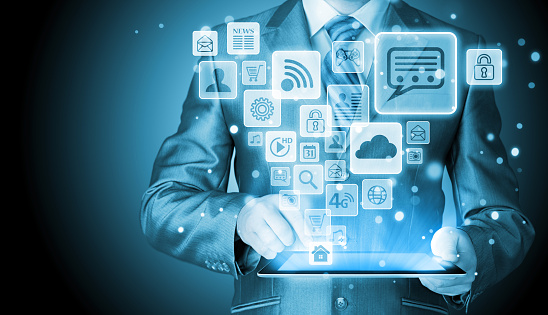 No matter the size of your organization, users can take advantage of the power of the cloud to increase productivity, enhance collaboration and accelerate responsiveness, while working in the secure environment you require.  With Microsoft Office 365 your government agency can meet stringent requirements with:
Classified and personal information that's protected 24/7.
Data that stays safe from unauthorized/criminal access, or erroneous leaks by users.
Missions that are more easily and quickly accomplished with the latest, most agile IT solutions.
Benefit From Cloud-Based, Cutting-Edge Features
Microsoft Office 365 for Government Users combines the simple, user-friendly Microsoft Office Desktop Suite with cloud-based, cutting-edge features that boost collaboration and communication in a secure environment so your employees can be productive from anywhere at any time via the Internet.  It offers:
Take Advantage of The Latest Upgrades
Microsoft Office 365 incorporates the newest version of Microsoft Office 2016 with frequent updates.  Your users can make use of:
Excel's new Maps chart to incorporate data into annotated maps with trends and insights.
Real-time, online collaboration using Microsoft PowerPoint and Word to edit presentations and highlight text as they are read aloud.
Enhanced accessibility to edit and read PowerPoint Presentations, Word documents, and Excel workbooks.
File management enhancements with new features such as "Shared With Me" and "Recent" tab and records.
State-of-the-art graphics without paying for expensive, and learning complex third-party graphic software.
Enjoy Enhanced, Secure Collaboration and Communication Services
Your Microsoft Office 365 for Government Subscription includes 24/7-Support for mission-critical issues with access to Microsoft Office online, email and calendars, collaboration through conferencing, and team intranet sites. You can share and store user files in the cloud with privacy monitoring, and have the peace of mind knowing that an access control system keeps data safe and secure at all times.
Free-Up Time With No Troubleshooting
Remote Technology Services offers Microsoft Office 365 for your federal, state, or local agency via a per-user, monthly subscription that includes a lifetime of automatic Office 365 Software Updates. This frees your technical staff from tedious troubleshooting so they can devote their time to your more mission-critical responsibilities.
Meet, and Even Surpass Your Mission-Critical IT Requirements 
Contact Remote Technology Services to learn how reliable, scalable, secure and cost-effective Microsoft Office 365 for Government Users will be for your organization.  Call (800) 478--8105 or email support@remotetechservices.net, and one of our experts will be happy to tell you more.