This past July, Microsoft released its newest operating system Microsoft Windows 10 to users free of charge in the hopes that people will be enticed to upgrade to the newest OS. If you are currently using Microsoft's Windows 7 or Windows 8.1 you are all set for the upgrade. However, if you are still using Microsoft's Windows 8.0, you will have to upgrade to Microsoft's Windows 8.1 before you can perform the Windows upgrade.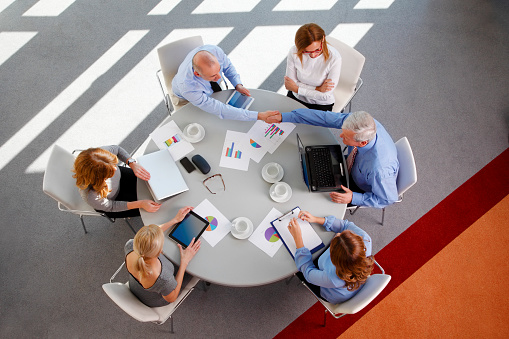 Don't worry, though that is free too. The next question to ask is, do you want to upgrade to Microsoft's Windows 10? Well, here is some useful information for you that can help you make that decision on whether or not you want to.
What happened to Microsoft's Windows 9?
People have come up with various theories as to why Microsoft decided to skip past Microsoft Windows 9 and move straight to Windows 10. The most popular one being that Windows did not want to risk their older software being confused with Windows 95 or Windows 98. If you are technically inclined, then this logic may seem somewhat ridiculous, but is believed by many all the same.
Microsoft's explanation for skipping Windows 9, however, is little simpler. Describing marketing reasons rather than technical ones by stating that they wanted to highlight just how significant an upgrade to Microsoft Windows 10 is in comparison to past versions, as well showing how much Microsoft is evolving regarding how they do things.
This explanation does make a fair amount of sense considering that Microsoft Windows 10 appears to be a completely revamped OS, which includes an entirely new browser that replaces Internet Explorer altogether. Further solidification to this claim comes with Microsoft's bolt from the blue announcement that Microsoft Windows 10 will be the last version of Windows…ever. Wait, what?
Yep, it is true! According to Microsoft, Windows 10 will be the end of the line regarding new operating systems they release every 3-5 years. Don't panic, though, it certainly does not mean that we will be stuck with this operating system forever. Instead, Microsoft will just continue to update Windows 10 on a more regular basis to keep up with the times.
Ready to Move on From Microsoft's Windows 8?
Microsoft has had its fair share of negative critique on more than one of their operating systems with Windows 8 being one of them. Perhaps this is due to its lack of a Start button, or the painfully confusing way that the apps work. Either way, in this writer's humble opinion, the whole thing is just a disorganized, unfriendly mess. What were they thinking?!
Luckily, Microsoft Windows 10 appears to be able to fix these problems by first returning the Start button, as well as the Start Menu. How the apps work with Microsoft Windows 10 is an improvement from Microsoft Windows 8 as well, by running in a "windowed" mode much like regular programs. Control options will also automatically adjust depending on whether you are using a computer or a tablet. In short, if you are still on Microsoft Windows 8, it is time to upgrade.
What About Microsoft Vista Users?
If you are still running on Microsoft Windows Vista, then chances are your computer is at least five years old. In saying that, it is a no-brainer that Microsoft Windows 10 will run much faster than Windows Vista on the same hardware. However, Microsoft Windows 10 is designed to take advantage of modern computer parts such as motherboards with UEFI and solid-state hard drives. The other downside to upgrading to Microsoft Windows 10 from Windows Vista is that unlike Microsoft Windows 7, 8.0, and 8.1, the upgrade is NOT free. In fact, you will be spending around $100 for the Windows 10 upgrade from Windows Vista. Your best bet is just to bite the bullet and use that money towards purchasing a new computer (you really should be upgrading your computer at least every 5 or so years).
Want Better Performance?
Of Course, you do! Everybody does, but can upgrading to Microsoft Windows 10 achieve the performance you want and need? Absolutely! Let's just speak frankly for a moment here, Microsoft Windows 8 was nothing short of a disaster! It is for this reason that many of us are leery about upgrading to an OS that has the potential to be even more disorganized and frustrating to use. Fortunately, it would appear that Microsoft in hindsight recognizes Microsoft Windows 8's myriad of shortcomings and have acted accordingly to redeem themselves.
When you look under the hood of Microsoft Windows 10, you will see that is an amazing operating system. In fact, it is far cleaner, faster, supportive, and above all, more secure than even Microsoft Windows 7. Microsoft Windows 10 also kicks it up a notch with additional security and performance optimizations that allow it to run better than both Microsoft Windows 7 and Windows 8 on virtually any computer you put it on. It is new and improved browser called Microsoft Edge has replaced Internet Explorer, as well as DirectX 12, which can even improve your gaming experience.
You do not Have to Upgrade Right This Second!
Although the overall performance and functionality of Microsoft Windows 10 seems to be positive, you have to remember that it has only been out for a couple of months, which means that there could still very well be some less than appealing bugs to work out yet, as well as certain features not working properly. Luckily, the Microsoft Windows 10 free upgrade is good until July 2016, so you still have plenty of time to see if Microsoft still has any wrinkles to iron out before you jump off of the OS upgrade cliff.
Discover how the power of Microsoft's Windows 10 can improve your PC's performance for the better! Contact Remote Technology Services at (800) 478--8105 or email support@remotetechservices.net to learn more.