Emergencies involving IT networks can strike at any time, whether it's a malware attack, natural disaster, or system crash. A less-known fact is that human error accounts for 70% of data loss/failure in the small business world. That is why it's crucial that you have a detailed plan in place to make sure your business can continue its operations, avoid irrevocable data loss, and keep unproductive downtime to a minimum. It's also equally important for you to have a viable business continuity plan that will allow your staff to get back up and running after a disaster knocks out your hardware.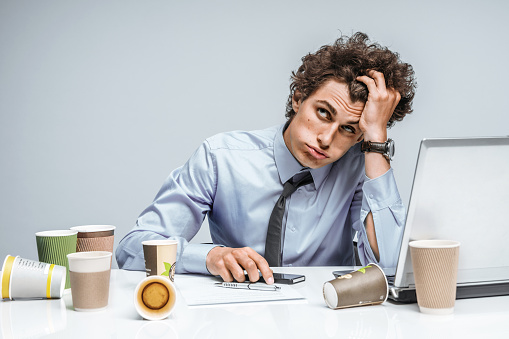 IT security company Databarracks released findings of their data health check survey in September 2015 showing that human error is the biggest cause of data loss, hardware failure, and data corruption, accounting for a total of 70 percent of all data loss and failure in small businesses, collectively. Databarracks interviewed over 400 IT professionals from 20 business sectors, asking pointed questions about their IT experiences during 2015. The surveyed respondents mostly represented the IT sectors, with public services coming in second. They represented equally small businesses, medium-sized enterprises, and larger corporate bodies.
Technical operations manager at Databarracks Oscar Arean said of the results: "Human error has consistently been the biggest area of concern for organizations when it comes to data loss. People will always be your weakest link, but having said that, there is a lot that businesses could be doing to prevent it, so we'd expect this figure to be lower."
As a business owner, you need to ask yourself these questions:
How long will it take and how much will it cost to replace your hardware?
When is the last time you tested your data backup?
How much does it cost per day to be without your data?
If you lose access to your IT network, where will you put the replacement hardware? Where will you work?
How much revenue do you lose each day?
How much would you be paying your employees each day to not work during the downtime?
Recent surveys conducted in the UK have shown that cybersecurity attacks are becoming increasingly more common. 51 percent of those surveyed regularly review their security status and make changes accordingly upon recognizing an attack vector. In an ideal world, that number would be closer to 100 percent, but in lieu of having a perfect world, we can at least implement reliable business continuity plans that can provide an ideal solution that will ensure your business can get back to work in the wake of a disaster with minimal downtime.
For Better Data Protection and Disaster Recovery 
If you need further advice about data protection and disaster recovery, Remote Technology Services is a proven leader in providing IT consulting and security in Myrtle Beach, Charleston, Florence and Wilmington. Contact one of our IT experts at (800) 478--8105 or send us an email at support@remotetechservices.net today, and we can help you with all your cyber safety, defense, and security questions or needs.