Location tracking has become a huge component of apps and some have valid reason to. Uber is one of those apps but now they can track you all the time.
A recent update to the Uber app is allowing the company to track your location even if you are not on a ride. Uber has said they will only be using the data to improve pickup and drop-off accuracy but there are many people who are viewing this as an invasion of privacy. Uber has claimed that this was not meant to be malicious in nature and that they had a good reason behind it. No matter the reason, some people are not happy. There is a solution to the problem, however.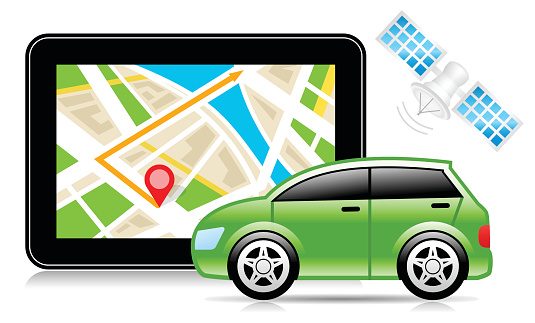 What to Do if You Do Not Want Uber Tracking You
The recent update does provide permission for the app to track you at all times but you do have other options if you want to remove the capability. You can easily turn off the feature. Depending on the type of phone you have, the instructions to complete this task will be slightly different. On an Android phone, you can go to your settings, then App. Once you are at the screen, you can choose Uber and then Permission. Here, you can turn the location off and Uber will not be able to track you at any time. If you have an iOS phone, you will go to your Privacy screen then choose Location Services. Here you can choose the Uber app and select the Never option so it cannot track you at any time.
The Flaw in This Plan
The Uber app has to use location tracking in order for it to work. Without being able to track your location, you cannot even use the app. It will not be able to track where you are when you need a ride. While you may not want Uber tracking your location all the time, you will have to allow the app to track you when you need to use the app. That means that in order for you to use it, you will have to enable the location tracking component. Once you are done using the app, you can disable it again so Uber cannot track you moving forward.
Why Uber Needs to Track When App is Not in Use
Uber has updated their help page to explain why they need to be able to track location when the app is not in use. According to the page, they are trying to monitor location for up to five minutes after a ride is completed. The ultimate goal is to improve a major pain point for passengers and drivers. This problem is finding the ideal pick up spot. Sometimes, confusion with location accuracy can lead to many phone calls before a drive can even start. They want to to use this data to improve their services which is something that will benefit all users. In order to accomplish this, they had to create device-level permissions that required access at all times.
Many people are not particularly happy with this update and many people view it as an invasion of privacy. There have already been rumors of complaint filings with the US Federal Trade Commission. People are claiming this is unfair and deceptive trade practice. The good news is that you can easily turn off the location tracking when you are not using it. The process is not a difficult one which makes it easy for you to turn it on and off when needed. However, it can be quite annoying to have to continuously turn the tracking component on and off if you regularly use the app.
For more information on how to turn off the location tracking through your Uber app, be sure to contact Remote Technology Services in Myrtle Beach, Charleston, Florence and Wilmington via (800) 478--8105 or support@remotetechservices.net.