It's well worth your time to get an assessment on just how at-risk your enterprise is from cyber threats and attacks. Most businesses consider themselves to be at a lower level of cyber-threat risk than they actually are. It's not something that busy executives necessarily want to face up to, but having an IT company with significant know-how analyze and assess the risk-averse status of your IT network security will give you a realistic picture of where you stand. It's no longer enough to have "that IT guy" come in every now and then to shore up holes in your cyber defense and do a little adjustment here and there. If you want to reach a maximum level of risk-averse performance with your IT infrastructure, then we can help you!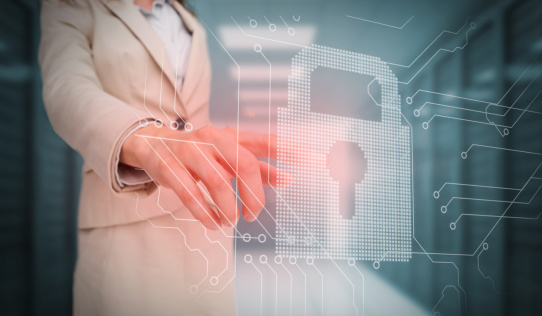 Part of our strategic IT consulting involves assessing the overall security performance of an organization's network and making suggestions on how to optimize its cybersecurity tools and defenses, for one. Cyber threats, many still don't realize, can just as easily come from within as from without any given IT network. We provide IT security services that give you a diagnostic workup and overall analysis of your network that includes a cybersecurity performance assessment which will tell you how vulnerable your data center, server, and computing network are to possible cyber breach. We then make suggestions on how to get you to a much more minimal at-risk level.
Data Protection, Compliance, and Cost
There are perhaps three main areas of concern for a business owner when it comes to cyber threat: data protection, staying in compliance, and the cost of downtime and/or compliance violations. But, cybersecurity happens on multiple fronts. It begins and ends with having everyone as authorized users of your network (employees, guests, etc.) being educated in full regarding all possible cyber threats and risky behaviors. So, we get you to that level of maximum security using tools, technology, and tutorials for staff designed to keep everyone on the same page in terms of cyber safety, allowing you a much greater chance of avoiding things like costly data loss and downtime, along with HIPAA or PCI compliance violations, fines, and sanctions.
Don't Let Cyber Threats Slow You Down
Remote Technology Services provides comprehensive IT services Myrtle Beach, Charleston, Florence and Wilmington SMBs trust for effective cybersecurity solutions. Contact one of our friendly IT experts at (800) 478--8105 or email us at support@remotetechservices.net today and we'll help make cyber threats to your network a thing of the past!