Here's an App That Helps You Get on the Road to Success!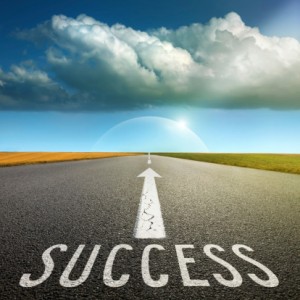 Level is an app that helps individuals commit to a goal every day, and take steps to bring you closer to personal fulfillment. The makers of the app understand that personal growth is a conscious action that requires work on a daily basis. Built off of the concept that small, easy to do daily goals are like individual drops of rain that multiply and revive as they fall down, renewing and nourishing our very well being. Level has been built as a tool to help us develop the habits that will help us reach our goals.
How Level Works
Level is a simple, three-part process to help us achieve our goals. Begin by writing down your goal, and the app helps you to stay focused on the goal and make everyday count. It's as easy as that, no lengthy list, just one goal and two daily reminders to help you make sure you achieve it.
The second part of the app is essentially a personal goal mentor, keeping you focused on your goal thanks to it's reminders. This tracks the days and times that you spend committed to the goal.
The third portion of the app is dedicated to tracking your progress as you work towards your goal. Level tracks your progress, and over time, will show you just how far you have come. As you progress, you write down a new goal so that you can keep levelling up!
Where to Get Level
Level has been designed to be compatible for both iPhone and iPad, and is available on the App Store. Level functions on both PC and Mac, making it simple and easy to implement into your daily routine.
For more tips on how to stay productive through the use of technology, contact Remote Technology Services at (800) 478--8105 or send us an email at support@remotetechservices.net.