Uber Passengers Rejoice: Quicker Wait Times Are Coming!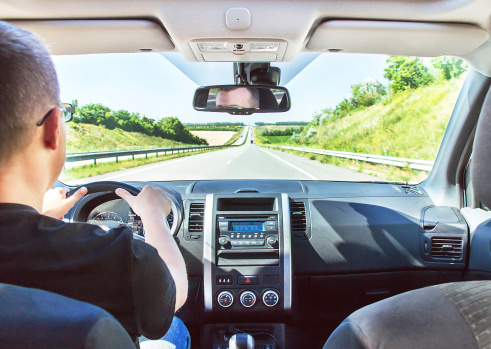 The navigational and transportation app, Uber, announced a new feature that allows drivers to set their destinations twice daily for when they only want to pick up riders who are travelling their way. The new feature will be rolled out this week, beginning with the Bay Area, starting first the company's hometown of San Francisco.
Uber has stated that there has been no announcement as to when and where the feature will be offered next, but the company is focused on rolling it out to additional markets.
How It Works
Drivers are able to set a destination by simply tapping the clipboard icon located in the top corner of the Uber app, and selecting either a saved location, searching for a new location or just driving towards the intended destination. The app will automatically filter requests for trips along the way.
This new feature is beneficial to both part and full-time Uber drivers, assuring them they will get pickups along their route daily. In large and spread-out cities, a large percentage of passengers cancel a trip booking it will take the driver more than 15-20 minutes to reach them, which in turn costs the drivers fuel and can potentially negatively affect their ratings.
It is for this reason that Uber drivers typically call the passengers right after a ride has been booked, to confirm the passenger is willing to wait the required time for the ride.
The Passenger Experience
It is not likely that the passenger experience will be greatly affected a s a result of this new feature, other than shorter wait times in larger cities for rides. This is great for those who are busy trying to get to and from destinations.
Keeping Up with The Competition
Uber's Destinations app was released one year after Lyft, their major competition, released a similar one called, "Driver Destination". Currently, the Lyft app is available in six cities; Boston, San Francisco, Los Angeles, Washington, D.C; Houston and New York.
Lyft originally copied the feature from competitors, Sidecar, and has been successful, but with Uber having operations in more than 300 cities worldwide, they will be able to benefit far more from the implementation of the feature.
Discover more about the latest features associated with your favorite services. Contact Remote Technology Services at (800) 478--8105 or email us at support@remotetechservices.net. We provide managed IT services wherein we keep you up-to-date and handle all of your technology for a flat-rate monthly fee.