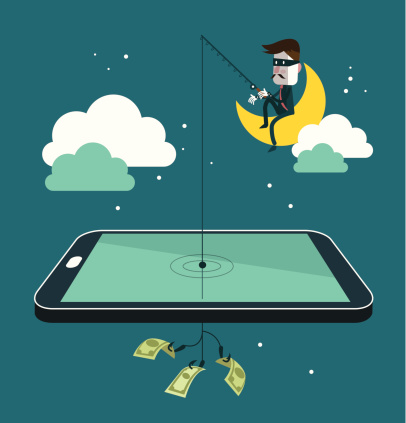 In the past few weeks, we've noticed an extensive amount of phishing emails sent to us, and our clients, as a result of a new email scam, wherein the cybercriminal attempts to persuade the victim into opening a fake "incoming fax" email. If the victim opens the email and clicks any links, malware will quickly be downloaded onto the computer system and/or the victim will be directed to a drive-by-download site.
Have You Received an Email Like This? DO NOT Click Any Links or Attachments!
If you've received a suspicious email that tells you you've got an incoming fax, DO NOT open the email, don't click any links, and don't open any attachments under any circumstances! If you do, you're facing the risk of a malware infection, which often results in:
Slow computer performance
Lost productivity
Wasted payroll dollars
Missed business opportunities
Also keep in mind, as the holidays are coming up, we've noticed many phishing emails claiming to be "UPS tracking information." As most of us are ordering gifts for our loved ones online, cybercriminals are taking advantage of this fact and sending these dangerous emails to unsuspecting victims.
If you're worried about phishing emails, here's a few tips to help you and your staff members stay safe:
Never open attachments/click links within emails: If you're not sure who sent the email, or if it's from a friend but it doesn't seem like something they'd send, don't open attachments or click links. Always verify the source to be safe.
Teach your staff members about proper best practices: If you're concerned about your staff members opening a malicious email attachment or visiting a drive-by-download site, teach them best practices and help them stay aware.
Install proper email filtering and anti-virus software: Install email filtering and anti-virus software – the email filtering mitigates the risk of phishing emails getting through while the anti-virus software will alert you if something does, so the issue can be remediated right away.
Call our team of IT experts IMMEDIATELY: If you've opened an attachment or visited a potentially dangerous website, or you're worried about the security of your email/IT systems, call our team of IT experts – we're happy to help.
Interested in learning more about phishing emails and how to spot a dangerous link/attachment? Give us a call at (800) 478--8105 or send us an email at support@remotetechservices.net. Remote Technology Services is the leading IT support company for businesses throughout Myrtle Beach, Charleston, Florence and Wilmington.