Fraud has always been a concern in the world of commerce, but with online shopping's rise in popularity in the recent years, it's now more important than ever. With so much financial activity happening remotely over the Internet, in some ways it's easier than ever for an online fraudster to make a victim out of you.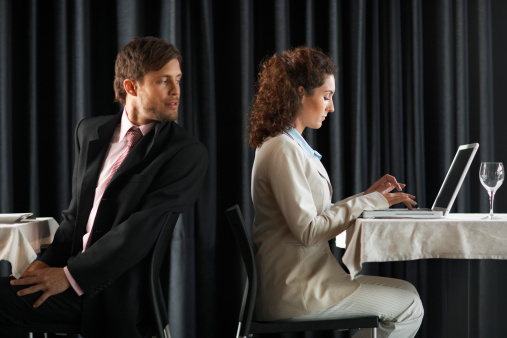 A recent report by fraud detection and prevention software company Soft Science, entitled "The United States of Fraud", details the key identifying factors of online fraudsters, including age, billing address, shipping address and purchase value.
This report is especially pertinent given the recent adoption of EMV technology for US credit cards. While the new security tech makes it less likely that fraudsters will be able to replicate a physical credit card for illicit use, this means that they will be that much more likely to find ways to copy it in an alternative digital fashion.
"EMV technology makes it so much more difficult to duplicate a physical credit card," said Jason Tan, CEO and co-founder of Sift Science. "They're still looking to make their money, and doing their business online is a lucrative channel because it's scalable and anonymous."
Are you unsure of your small business' digital security? Get in touch with Remote Technology Services today to learn about our IT security measures and how they can keep your interests safe. 
By The Numbers
The report took into account 1.3 million transactions with shipping or billing addresses in the U.S. from August 2014 to August 2015, drawn from the clients that Sift Science works with. The results included the following illuminating identifying characteristics for online fraudsters:
Users identifying as 85 to 90 years old have the highest rates of fraud, being up to two-and-a-half times more likely to be fraudsters than the average user.
Men are slightly more likely to be fraudsters than women.
Fraudulent transactions are most likely to occur around 3:00 a.m.
Transactions involving a value of $20 or less are more than two times as likely to be fraudulent than other transactions.
Orders placed with a shipping address in Delaware, Florida and Georgia were the most likely to be fraudulent. On the other hand, those with a billing address in Alaska, Delaware and Arizona were most likely to be fraudulent for that category.
These are important points to keep in mind for any small business with an online store. While card-present fraud may drop as EMV becomes a staple of the US financial industry, card-not-present fraud will likely be on the rise.
"The U.S. is the last big market to make the switch over to EMV," said Gilles Ubaghs, senior analyst of financial services technology at IT analyst house Ovum. "What we've seen in every single other market is other forms of fraud increased."
To stay up to date on the latest developments in tech security, be sure to regularly visit Remote Technology Services online, or get in touch at (800) 478--8105 or support@remotetechservices.net.