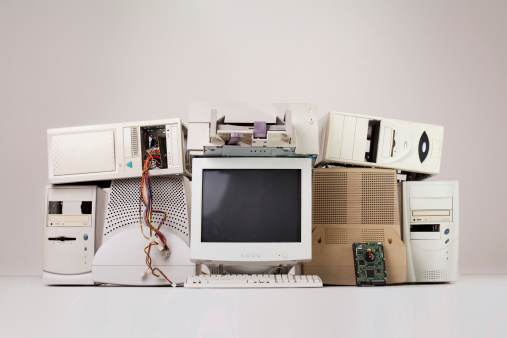 Your technology – from your servers to computers to mobile devices, is always seeing new hardware and/or component upgrades that probably make you wonder whether it's time for new equipment or not. Sound familiar? Here's 4 signs to help you understand when your hardware must be upgraded:
It's expensive to repair:
If it's more expensive to repair the hardware than simply replace it, it's probably time to upgrade. Some hardware components require specialized skills and expertise to repair them, which leaves you with a high repair bill.
Instead of continuously shelling out big bucks to keep your hardware running, get a quote on the cost of repair, then look at the price of replacement components. It's probably worth it to replace the hardware.
It's hard to find replacement parts:
When it comes to technology, there's a variety of pieces within equipment, whether it's a computer, a server, or a mobile device. When one of these pieces breaks down, the whole system will likely stop working.
If you're using a newer system, it's not so difficult to find replacement parts, however, if you're using an older system, it can be fairly difficult, and often expensive once you've found the parts.
It's unable to meet minimum requirements:
Looking to install a great new software program? Check out the minimum requirements beforehand, and if your systems don't meet these requirements, it's time to upgrade! Otherwise, the software won't work.
If the hardware meets the minimum requirements, however, it just barely meets them; the software will likely work but cause significant issues in the future. At the end of the day, you're better off upgrading.
It's considered a 'legacy' system:
Does the hardware run an unsupported operating system, such as Windows XP? If so, it's considered a 'legacy' system that will eventually cause an array of problems, and often times, break down or become infected with malware.
If something happens to a legacy system, the repair costs are high; and unfortunately, manufacturers often no longer support the hardware, which means you're going to have trouble getting help.
If your staff members struggle to get work done due to aging equipment, or if you're not sure when it's time to upgrade, give us a call at (800) 478--8105 or send us an email at support@remotetechservices.net. Not every old system needs to be replaced immediately, however, Remote Technology Services can help you determine whether to replace or find a more affordable and efficient alternative.