Know the warning signs of a phony SEO before you hire. Understand what a Great SEO does and how a phony SEO will damage your brand now and into the future.
Buyer beware. You know the importance of making savvy buying decisions for your business. The wrong decision could cost you now and well into the future. But you can't know everything. When it comes to something like SEO, a very technical skill, how can you tell if you're hiring someone who can help your business grow… or someone who will just take your money and run?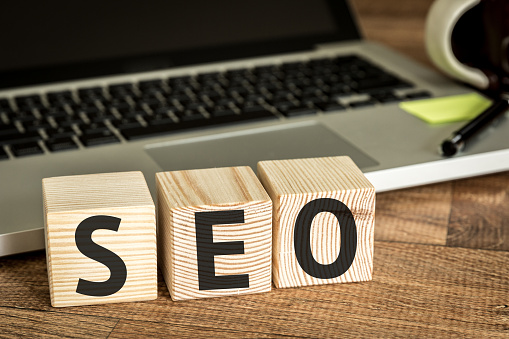 If you keep up with SEO best practices, it should be relatively easy. But if you don't have time because you're busy running your business, you can't afford to make this kind of mistake. Either way, you'll benefit from this quick guide to how to spot a phony SEO.
I Guarantee You a #1 Ranking in 30 days
This sounds great, doesn't it? Being number one means you're at the top of the search. According to research completed performed by Chitika, an advertising research leader, The #1 spot gets 33% of the traffic. But let me share a little secret with you. Actually, it's a massive secret. No one knows how to get that coveted #1 spot but Google. Anyone who guarantees a #1 spot either:
Plans to help you rank on words that have little or no traffic, which make the guarantee worthless to you OR
Plans to use "black hat SEO" tactics to give your site a quick boost before it gets penalized by Google and loses all traffic until the damage is repaired.
On the inverse, a Great SEO will use search-engine friendly SEO best practices to help you rank higher over time to generate more traffic to your site.
We Just Need More/Longer Content
This is a bad sign. While some data is showing that longer content (1000+ words) does improve rankings, longer content is not the end all be all. If your SEO has you spending a lot of money on short book sized blogs, but does not seem concerned with the quality of this content, how it organizes ideas, supports your strategy and represents your business, then this SEO doesn't know what s/he's doing.
A great SEO understands the power of words, images, videos, graphics, etc. A great SEO values the quality of content and will likely recommend a combination of shorter and longer content to both engage your customer and help you rank higher.
Mobile Really Doesn't Matter
Maybe a phony SEO doesn't say these words. But if you do not see strong focus placed on how mobile-friendly your site is and if that SEO isn't helping you improve your site's mobile-friendliness, they aren't keeping up with the fast-changing best practices of SEO.
A great SEO knows why mobile is important and how to make your site more mobile friendly.
I Thought You Were Doing the Analytics
You can't do SEO without constantly analyzing results. The 2 cannot be separated and a great SEO will be forthcoming with this information.
A great SEO will provide you with at least 2 regular reports:
Report 1: A report that tells you everything that s/he is doing to your site in clear language.
Report 2: A report that clearly shows how the SEO is helping you meet your goals and objectives: traffic, time on page, conversions, etc.
Learn How to Hire an SEO
An SEO should pay for him/herself many times over. Hiring the right SEO isn't easy. We're here to help. We're Remote Technology Services, located here in Myrtle Beach, Charleston, Florence and Wilmington. We're an industry leader helping companies nationwide by providing technology guidance and information technology support. Call us today at (800) 478--8105 or email:support@remotetechservices.net.