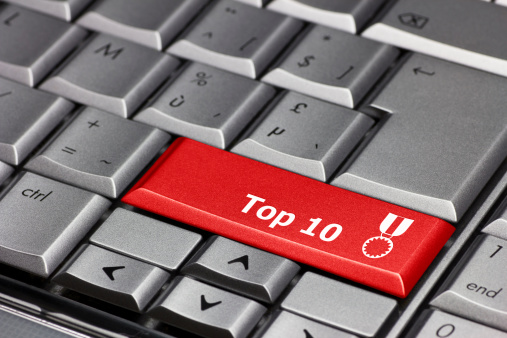 To promote your business's success, you need a high-performing I.T. network. To ensure this, you also need computer consultants who can provide the right solutions.
The following are 10 tips for selecting a Computer Consulting Company in Myrtle Beach, Charleston, Florence and Wilmington. However, to save you calling and interviewing other computer consulting companies— Remote Technology Services provides all of this and more!
Begin by assessing your business's I.T. consulting needs It's essential that you determine your technology support needs, and consider how they may change as your business grows.
Look for a Computer Consulting Company located in Myrtle Beach, Charleston, Florence and Wilmington. You need a company that can respond quickly when issues occur. —One that is located nearby, and can get to your office in a timely manner.
Ensure they provide 24/7 support, as well as onsite and remote service. With around-the-clock computer support and remote monitoring, you'll always have the service you require.
Confirm that they are certified, knowledgeable and experienced. Also, check out their testimonials and online reviews, and take the time to contact some of their existing clients, if possible.
Ensure the money you'll spend on computers and technology provide value. Your Computer Consulting Company must be able to guarantee you'll receive maximum value from your IT investments.
Look for a Computer Consulting Company that offers training and knowledge sharing. It's essential that your staff be thoroughly trained on your systems, hardware and software. The right training increases their confidence, capabilities and productivity.
Ask whether an account manager will be assigned to you. It's helpful to have one, dedicated individual who can act as your main point of contact. This person can get to know your information technology requirements in detail, to ensure you receive the computer consulting you need.
Do they offer flat-rate computer consulting services? If you want to save money, ensure the security of your data, and prevent downtimes, look for a Computer Consulting Company in Myrtle Beach, Charleston, Florence and Wilmington that provides services for a monthly fixed fee.
Ensure the Company provides monthly reporting. This way, you'll always be informed and aware about the performance of your I.T. systems.
Choose a Company that provides Co-Management Services—One that operates as an extension of your business, can liaison with key players in your organization, and provide strategic as well as technical advice.
Remote Technology Services provides all of this, and more. Schedule an appointment with our Computer Consulting Experts to learn how we can help. (800) 478--8105 support@remotetechservices.net